Jon Brooks is the co-owner of HighExistence, and a thought leader on the modernization and practical implementation of Stoic philosophy.
His aim is to take ancient, esoteric wisdom and translate it for modern people who seek self-fulfillment.
"Jon is a great source of information, and his content has helped many people get turned on to modern Stoicism."

— Donald J. Robertson, Stoicism: Philosophy as a Way of Life
Reading The Stoic Handbook is the ultimate way to digest ancient Stoic wisdom, with upgraded visual flowcharts and modern interpretations. Each week you'll receive an original Stoicism text represented in an entirely new way to help you put the lesson to use immediately.
Join the Stoic Handbook here.
Thank you, Jon, for one of the most motivational and moving meditations I've heard. I've listened to it twice now, and it's one of the few exercises that allows me to turn my negativity into some positive rather than trying to repress it altogether.

—Dana, Stoic Handbook member
If you want to dive deeper into my Story and approach to Stoicism, this presentation is worth watching.
If you'd like to learn more about the origins of this project, you can take a look at this article: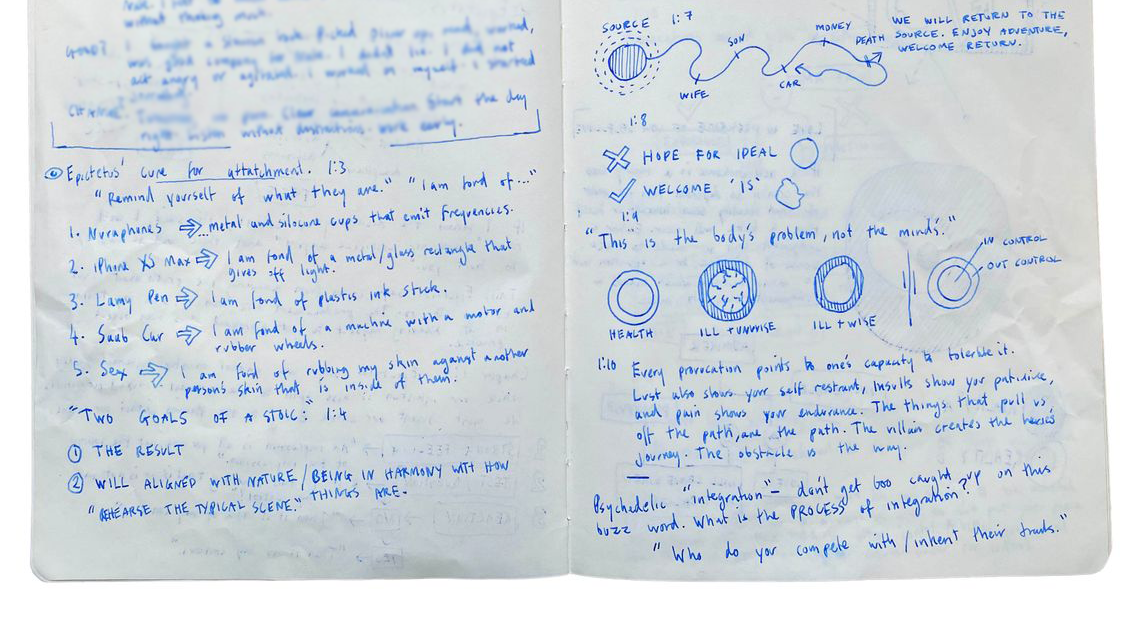 And for the full post archive, you can visit the articles page.